ABOUT US
Founded in 2006, CITRA SHIPYARD has grown to be one of the biggest-one-stop-service shipyard in the local maritime industries. We operate two shipyards. The newer and larger shipyard in Kabil spans across 42 hectares, whilst the other shipyard in Kampung Becek covers 24 hectares.
Both shipyards are well equipped with pier space, workshops for the different trades, extensive area for building new Barges, CPO, SPOBs and Tug Boats. Our numerous heavy machineries, and galore of equipments, efficient facilities and ready to work, ready to be deployed skilled work-force enables us to prioritise the shortest possible completion period.
We enthuse to maintain efficient and high productivity, whilst we strictly complies to health and safety regulations to create a conducive and safe working environment, ensuring to deliver only the best to our valued clients. We are capable to provide the full scope of the services to any size or type of vessels so that our client are bestowed with convenient and efficient services. We also provide vessel modification in any sizes and types of vessel. We re-design vessel for fuel efficiency and economical operations. Splitting up vessel for shortening or lengthening or adding bulbous bow are part of our expertise. Our team are well verse in the knowledge of arctic class vessels, oil rigs, off-shore platforms, drill-ships and others, we also provide external or overseas services to our customers.
PT.Citra Shipyard was officially established on 8th February 2006, with its Head Office residing at Komplek Century Park Blok. A No. 6, Batam Centre.
INTRODUCTION
PT. CITRA SHIPYARD is a shipyard engaged in the development and improvement / docking of steel and aluminium ships. Steel ships that we build ranges from Barges, Tug Boats, Oil Barges, Tanker, and Offshore Ships such as Supply Vessel, Accommodation Barge, and Chemical Tanker. We are also highly experienced in the developement of fast ships with high-tensile materials, such as steel and aluminium Patrol Boats, Crew Boats, Ferry Boats, Rescue Boats and Warships. Shipbuilding jobs reaches 100 units annually where as ship reparation/restoration jobs reaches 50 units annually, which include offshore work.
In order to document the company best business practice, meeting the requirements and expectation of its customer and improve the overall management of the company, PT. CITRA SHIPYARD develops and implement an Enviromental, Health & Safety, and Quality Management System that are verified by the internationally acclaimed organization, RINA, with certification as follows:
We are Committed to A Perfection
OUR CLIENTS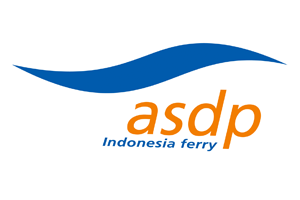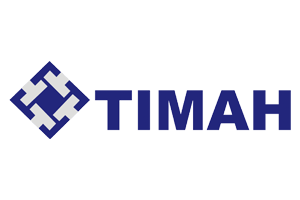 LOCATION
YARD I
Kav. 20 Sei. Lekop Kampung Becek Sagulung, Tg.Uncang Pulau Batam-Indonesia
YARD II
Jl. Hang Kesturi, Kabil, Kelurahan Batu besar, Kecamatan Nongsa
Telephone:
+62 (778) 736-7019, 736-7012
Facsimile:
+62 (778) 736-7018
Email:
[email protected]